Services
You obviously want to look good. When you walk down the street, you want to impress. In order to do that, your cut and your shave need to be sharp, and your skin needs to be silky smooth. Blurred Lines Barber Studio can help with that. Veteran owned and operated, they'll give you the VIP experience. Because Blurred Lines is a private, full-service barber studio, they're able to give you the personalized attention you deserve.
With veteran and student specials, as well as affordable standard pricing, they're the least expensive high-end barber in town. You're not gonna get a better cut than you'll get at Blurred Lines. From the moment you step into the shop, you'll know you're in good hands. For the cleanest cuts, the sharpest shaves, and the most personalized service, get to Blurred Lines Barber Studio. You'll love your look.
Blurred Lines Barber Studio currently offers the following services:
Haircuts
Cut and shaves
Facials
Kids' cuts
Hot towel shaves
Thermal neck and chin scrubs
Alaskan mask facials
Hypertherapy baldness treatments
Do not hesitate to reach out to the friendly and talented Blurred Lines team today to set up an appointment. They'd be more than happy to help.
Haircut w/ Beard & Mustache
1 hour, 20 mins – $45
Full service: cutting and styling the hair to desired length and style with facial hair sculpting.
Haircuts
50 mins – $35
Full service: Cutting and styling hair to desired style and length.
Beard Trim
30 mins – $25
Full service: Sculpting the facial hair to desired style.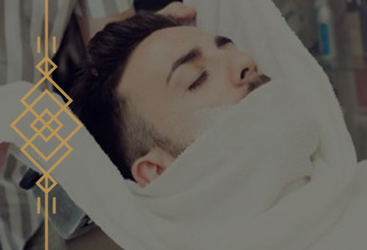 Hot Towel Shave
1 hour – $50
Using up to three hot Towels to sooth and relax the face prior to cleaning, shaving, and moisturizer.
Student Cuts
50 mins – $20
Kids haircut.
Military Special
50 mins – $20
Military haircut.